Catalog of services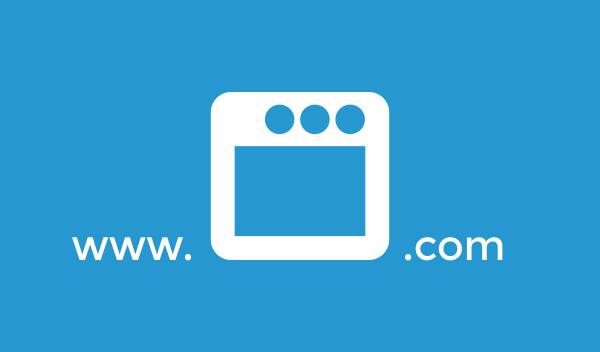 Access
Design web sites without limits. Our dashboard provides all kind of reutilization components, clone widgets, and all you need.. very easy!
Related documents
wwwBUILDER Overview - Spanish Version
Download
Related Services 3S Offering
What, Why, How & Who
Features

What is a Website Management System?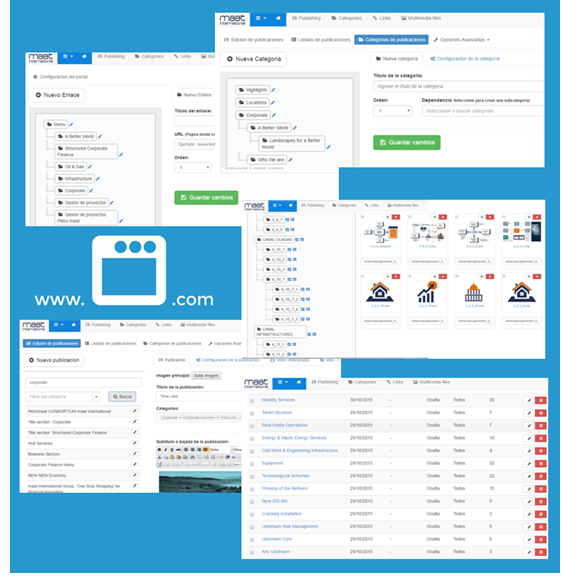 A WMS is a web application you run on your web server to help facilitate creating a website. A good WMS should be flexible, unobtrusive and help you to make a great site. It should provide you with tools to help the message generators keep track of content, while letting more experienced webmasters handle look and feel. It should also provide tools to make all repetitive things... less repetitive. Anyway, wwwBUILDER is doing all those things, and we sure that does it them well
Why wwwBUILDER?
wwwBUILDER provides to website developers a simple and easy to use utility, for to build dynamics sites. Typically our tool is used for corporate websites and this is where we shine.
wwwBUILDER provides a mechanism for the website administrator to create, manage and/or clone "pages", their layout, and their content.
wwwBUILDER makes managing the navigation in your website a silk... you can re-organize your pages any way you want, and navigations are automatically created from your page hierarchy. This tool makes creating several different navigations with the entire page hierarchy.
wwwBUILDER separates layout code from content code, so that editors can manage content without having to know much about how websites work, so that layouts can be easily edited and take effect on numerous pages, and can be easily shared. With wwwBUILDER you design once, and easily use that same design over and over again.
How wwwBUILDER do it?
wwwBuilder is based on a Cloud Computing Platform, so, inherits all the characteritics of the model and applies it as native way.
wwwBUILDER manages ddbb services, chache services, scalability services, security services, and besides provides a management layer oriented to website developer.
Who should use wwwBUILDER?
If you're an experienced web developer.
If you have found that sometimes creating a simple corporate or organization website is difficult in some of the other management systems.
If you have found that other management systems are sometimes "overkill" for what you need.
If you want to be able to hand off the content management to editors.
If you want complete control over the layout and appearance of the site, and you know how to do it...
If you want a simple, easy to use, yet expandable tool...
...then we believe that wwwBUILDER is the best tool for you

Content Management System
SEO Friendly URLs
Integrated and online help
Modular and extensible
User Management
Group-based permission system
Full template support, for unlimited looks without changing a line of content
Easy wizard based on procedures
Admin panel
On the Fly Management
Content hierarchy with unlimited depth and size
Enrichment text editor
Integrated file manager w/ upload capabilities
Integrated audit log
Design Features
Responsive Mode
XHTML and CSS compliant
Menu Management
Category Management
Media Management
Publish Management
Theme Management
Page Management
Clone Management
Link Management
Document and File Management
Components Management
Multiple content areas on one page
Reusable Contents
Preview Mode
Content Search
User authentication, authorization and accounting
Role and based-permissions
Collaborative authoring
Components & Modules
Search
WYSIWYG
Polls
Picture Album
News
Blog
Newsletter
Calendar
Slider
File Uploading
Glossary
Forms
User Management
Guestbook
Flaps
Market Place
Form Generator
Ticket Generator
Catalog of Products
Searching Boxes
LIsts of Resuts
Diary